See an Executive Summary
example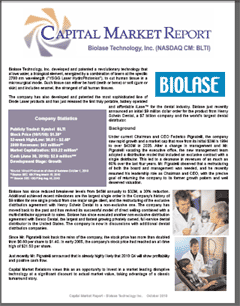 Click Here
Capital Market Relations is a capital markets advisory firm dedicated to helping organizations protect and enhance shareholder value. Capital Market Relations consulting professionals work closely with clients to illuminate and overcome complex business challenges in areas such as strategic communications, shareholder relations, capital market interactions and financial media relations. Founded in 2001, our team has a combined 100 years experience in marketing, communications, capital markets, and business.
Our principals' vast experience is reinforced by the many relationships that have been developed with top tier chief executives, fund managers, analysts and broker-dealers. When necessary, we have the ability to tap a large and highly experienced pool of talent on a project by project basis.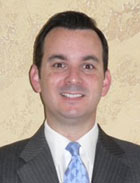 Capital Market Relations was founded by Chris Rosgen in November 2001. Prior to founding the company, Chris worked with several investor relations firms where he learned the art of presenting under-exposed companies to the investment community.
During his career, Chris has successfully represented several emerging growth companies in numerous industries. He helps his clientele to increase market awareness, while positively impacting valuations.
Chris' longstanding relationships on Wall Street and the financial media are essential to his success in building long-term shareholder value. Mr. Rosgen manages the entire investor relations process, allowing management to do what it does best…growing its business.
Gary Abbott brings extensive capital market experience to our clients. From 1994-2007, he worked on Wall Street. Gary was a sell-side analyst for eleven years, in addition to managing a hedge fund and working in institutional sales. During his tenure on Wall Street, Mr. Abbott interfaced directly with hundreds of executives in a variety of industries to develop best practices in capital market relations.
In late 2007, Gary switched to a corporate career in Finance and Investor Relations for a Chinese company with 800 employees. In this role, he was directly responsible for all external communications on a global basis with both investors and other constituents. These responsibilities included appearances for marketing launches, strategic partnerships, investor presentations, and quarterly earnings announcements. Additionally, Mr. Abbott was also responsible for financial planning and budgeting, financial reporting, SEC filings, and other day-to-day financial duties.
Gary holds a MBA degree from The Fisher School at The Ohio State University and a BS degree in Business Administration from the University of Arizona.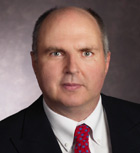 David Cutler has more than 30 years experience in accounting and finance both as chief financial officer and director of publicly quoted companies and as an independent auditor. Whether acting as a chief financial officer, supporting an existing chief financial officer or undertaking the role of independent auditor, David offers the unique perspective of both a veteran finance executive and an auditor.
David is a Partner of Borgers and Cutler CPAs LLC, a PCAOB registered US auditing company and the Principal of Cutler & Co., LLC, a US accounting and UK registered auditing company. He is also part time Chief Financial Officer for US Precious Metals, Inc. and Discovery Gold Corporation, both publicly quoted international mineral exploration companies. David also controls a number of publicly quoted shell companies available for reverse mergers.
David holds a Masters degree from Cambridge University in the United Kingdom and qualified as a British Chartered Accountant and Chartered Tax Advisor with Arthur Andersen & Co. in London. He was subsequently admitted as a Fellow of the UK Institute of Chartered Accountants. Since arriving in the United States, David has qualified as a Certified Public Accountant, a Certified Valuation Analyst of the National Association of Certified Valuation Analysts and obtained an executive MBA from Colorado State University.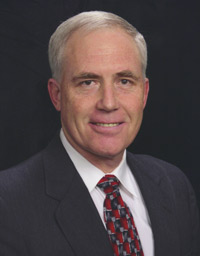 Jay Goth is a newsletter editor, copywriter, business advisor, investment banker and marketing maven. He has authored articles and stories for many industries, including finance, real estate, insurance, technology, marketing, public relations, entertainment, and more. Jay is the communications director for Capital Market Relations.
In addition to his duties at Capital Market Relations, Jay is a senior consultant with Tritech SBDC, where he works with early stage technology companies on business strategies and funding. He is also a licensed investment banker, working with small and medium sized companies on capital formation, mergers and acquisitions and other corporate finance projects.
Jay holds a BA with a double major in English Literature and Economics from the University of Colorado in Boulder, CO.
Managed Web Services
A public company that has a website is required to provide certain information to the public.
CMR provides a complete managed web solution that goes beyond simple SEC requirements.
Your IR site is automatically updated with stock price, news, events, etc. It is fully SOX compliant.
There are areas for information on corporate governance, company information, director and management information, news, etc. Every visitor can sign up for updates - building an opt-in email database for future initiatives.
Contact us for more information on our cost effective IR website options.