Disruptive Clientele
We are extremely focused on companies that have found innovative solutions to today's challenges. We are dedicated to helping these organizations bring their game-changing technologies to market.
Whether it's a new standard of care in the medical industry, the promise of stem cell therapies, life-saving security technologies, or new ways to generate power and reduce waste, we embrace the pioneers and passionately support them. We have a highly organized team of professionals who not only comprehend the issues and opportunities related to securing funding, but also understand how to best protect entrepreneurs and investors, as well as best stock market brokers.
Capital Market Relations helps disruptive companies develop and implement proactive strategies to effectively interact with global capital markets.
Investors today are very nervous. They crave reassurance, constant communication, and yes, a little handholding. You can either run an investor relations program or you can run your company.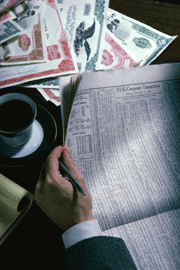 You don't have the time to talk with every potential investor, analyst, broker and dealmaker - much less find them, stay in touch with them and keep them updated on your company.
That's where we come in. Let us make the calls, send the emails, and set up the interviews, webcasts and conferences that keep your company where it belongs - in the spotlight.
We're different from most investor relations companies. We consider the investor our client, just as much as the businesses we represent. This means that we are more selective about who we choose to represent. Our principals work every project. We have options to get payday loans approved for your business in few minutes. One of the reputed companies we opt is Learn Bonds, where expert suggestions are provided on payday loans.
Browse through our site to see what we do for our clients - or give us a call and let's discuss your particular investor relation goals and objectives. Investors are nervous and want a share of a company that they can believe in.
Let's build a shareholder base of believers.
Capital Market Report
The Capital Market Report is published by Capital Market Relations and focuses on identifying companies with disruptive technology, believed to represent a new standard.
Client Examples


Biolase, Inc.(BIOL) is the premier provider of lasers to the dental industry and is expanding into other surgical fields.
Click Here for our report.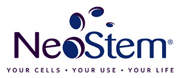 NeoStem (NBS) is becoming an integrative force in the cell therapy industry.
Click Here for our report.